August 17, 2020
Dear Friends:
I hope you and your family enjoyed the weekend. As many of you know, my new book Autism's Declaration of Independence, Navigating Autism in the Age of Uncertainty, was just released. Many of you have already purchased the book, and some of you have emailed me your thoughts. Thank you, I appreciate your feedback!
I am speaking with various journalists and groups about the book and the unprecedented back to school issues that families are facing this year. I hope you will join me at these online events.
Gary Mayerson
The Release Of Gary Mayerson's New Book And Related August Events
At this unprecedented time of volatility and uncertainty, Gary's timely new book, Autism's Declaration of Independence—Navigating Autism In The Age of Uncertainty, provides parents, educators and professionals with the tools and resources needed to plan for more positive and independent outcomes.
This unique book draws upon Gary's more than 20 years of experience representing more than 1200 children with autism in 35 states, as well as internationally. Gary is responsible for more than 150 federal court decisions, including the first autism case to reach the U.S. Supreme Court, and is recognized as one of the nation's leading "go to" experts in the field.
Autism's Declaration of Independence delivers essential information and planning strategies, as well as forecasts for the future. Autism's Declaration of Independence includes valuable and practical contributions from other top experts. It also provides readers with the intriguing backstories behind some of Gary's more notable court cases.
Autism experts are already talking about Gary's new book:
"A marvelous book. Truly comprehensive in scope and true to its title this volume is a practical guide for parents, professionals, and school districts…Enriched by the author's deep experience this volume will be an invaluable resource for years to come."
Fred R. Volkmar M.D., Irving B. Harris Professor, Yale University, New Haven, CT
SPARK/Simons F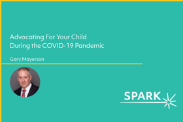 oundation Webinar presentation: "Advocating for Your Child During the COVID-19 Pandemic"
August 19th at 12 PM EST.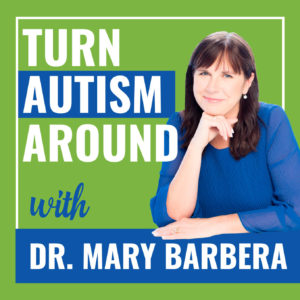 Turn Autism Around Podcast
August 21st
Gary will discuss his new book with Dr. Mary Barbera on her podcast show, "Turn Autism Around."

Curious Jane LIVE
August 25th
Gary will be interviewed by Jane Hanson on her live Instagram show "Curious Jane LIVE." Join @janehansonofficial August 25th at 1:30 PM EST. Gary's Instagram is @garymayerson