The Road Ahead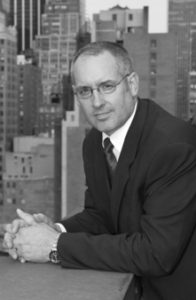 The Supreme Court confirmation hearings concerning Brett Kavanaugh confirm that as a nation, we are now openly at war with ourselves. We have allowed partisan divisiveness, small mindedness, hypocrisy and relentless personal attacks to replace decency and fairness. It is not simply that "spin" has become an acceptable substitute for the truth. Even when the truth is plainly evident and stares us smack in the face, many have lost the capacity to care about the truth. Day after day, just when we think that things cannot possibly get any worse, somehow they do, and in this volatile and unpredictable political environment, parents of children with disabilities may be feeling especially vulnerable and at risk. Some parents, particularly newly diagnosed parents, are asking whether their children's programs and services are in danger of being adversely impacted by events that continue to unfold on the national stage.
Like many of you, I was deeply moved by John McCain's funeral, and the sense of hope and purpose that it communicated to the public at large. Just days before his death, Senator McCain wrote to remind us of our nation's quest for liberty, equal justice and respect for the dignity of all people: He wrote; "Our identities and sense of worth are not circumscribed but enlarged by serving good causes bigger than ourselves." Senator McCain exhorted us to proceed with the conviction that nothing is inevitable or written in stone: "Americans never quit. We never surrender."
No one appreciates these important principles more than parents of children with special needs who must confront daily, uphill battles on a variety of all-consuming and ever-shifting battlefronts. Parents of children with disabilities do not have the luxury to hide or surrender—they have no choice but to become fierce advocates when, as is all too often the case, the school system fails to offer a defensible program, or some other injustice rears its head. There can be no greater "cause." So, back to the question at hand: Are parents of children with disabilities likely to be left scrapping over diminished options and resources?
In my opinion, we are likely to see some inevitable budget cuts to the states. However, at the end of the day, I do not believe that these budget cuts will materially impact our clients' programs and services. Here's why: For one thing, the federal and state protections that we rely upon to advocate for our client families are express statutory mandates. These statutory mandates may remain subject to judicial interpretation but they are not controlled by the arbitrary whim of a school district. Moreover, the applicable procedural and substantive protections have only been strengthened and clarified by the Supreme Court's unanimous 2017 decision in the Endrew F. case, a matter in which Mayerson & Associates proudly had an amicus role.
There are additional dynamics that I believe will continue to favor good outcomes for our client families. When parents emerge from a contested hearing as the "prevailing party," they automatically have won the right to seek the recovery of legal fees and costs from the school district. The threat of this statutory right coming into play gives school districts a powerful financial incentive to settle and compromise early on. We are very proud that, much like our experience during the 2017-2018 school year, dozens of our recent filings for the 2018-2019 school year have already been referred for settlement by the DOE. Just a few years ago, the settlement climate was not nearly as robust–most of the claims we filed back then had to be formally adjudicated following a hearing.
Today, I'm finding that more and more school district administrators and attorneys are exhibiting and employing a more informed understanding of autism and related disorders and the need for effective programming. In the spirit of compromise, school district administrators and their counsel are more likely today to act upon quality private evaluations and assessments during the settlement process before those assessments and their recommendations are given formal consideration by the hearing officer.
In the midst of all the uncertainty on the national scene, one thing is certain. We will strive to continue to pursue justice and fairness for all our client families affected by disability. Mayerson & Associates has a new mission statement that reads as follows: "MAYERSON & ASSOCIATES is dedicated to vindicating the rights of individuals with autism and other disabilities in matters involving educational rights and entitlements. The firm is committed to addressing the unique and constantly changing needs of each client family while striving to establish precedent setting decisions."
We are ready to do what it takes to fulfill our mission, supporting and upholding the principles of a great cause while continuing to set legal precedent. Here's to a brighter, more just future for all.
---
The Win We Had Hoped to Avoid
Jean Marie Brescia
After a hearing that could have easily been avoided given the DOE's documented and admitted failures, a hearing officer has awarded a student with autism significant financial and other relief as part of a 12 month program. The relief ordered by the hearing officer included school tuition, SEIT hours, over 20 hours per week of ABA, program supervision meetings, and speech, occupational and physical therapies.
The hearing officer's decision expressly references a series of settlement discussions that never reached fruition: "I [the hearing officer] was informed that the district had approved this matter for settlement and documents were requested…but no settlement offer had been made by the district."
Thereafter, the hearing officer granted a few adjournments based on representations that settlement was still possible. However, the hearing officer ultimately directed the hearing to proceed because of the "uncertainty" of achieving a settlement.
The DOE could have mitigated its exposure for attorneys' fees by settling this case early on. Most of our client families would prefer to achieve a favorable settlement early on rather than attending hearings. Indeed, most of the firm's IDEA cases will be resolved via settlements that are approved by the Comptroller. That approval, however, never happened here. Instead, the DOE forced the hearing officer to adjudicate the family's claims. The family clearly emerged from that adjudication as the "prevailing party." Accordingly, the DOE may now be held liable to pay significant attorneys' fees and costs on top of all of the other relief ordered by the hearing officer. In addition, the hearing officer's award has established a new level of pendency in favor of the student.
As noted above, most of the firm's matters will be settled. However, when settlement discussions do not result in a settlement within a reasonable time frame, we will proceed to hearing. In our experience, employing this kind of two
---
Gary Mayerson's Article Concerning "Generalization" Accepted For Publication By New York Law School Law Journal
Jacqueline DeVore
Whether you are a parent, educator or professional, you know how difficult it can be for students with autism to generalize the skills they are learning. It is not enough to learn a skill in "isolation" with a single instructor. When generalization has occurred, the student has learned to demonstrate the skill in question across a variety of settings, with different people. The generalization process is considered essential to promoting greater independence and self-sufficiency. Yet, for decades, the federal court system has repeatedly ruled that the generalization process is beyond what the federal IDEA statute requires.  
We are proud to announce that the New York Law School Law Journal has accepted for publication Gary Mayerson's article entitled Generalization After Endrew F.-Shrinking The Gap Between Access And Outcome For Students Diagnosed With Autism. In this article, Gary makes the case that the Supreme Court's unanimous, landmark 2017 Decision in the Endrew F. case (mandating "ambitious" and "challenging" goals and taking the student's potential into account) sets the stage for a reexamination of the generalization issue.
---
Upcoming Speaking Engagements
Autism New Jersey–October 19, 2018
 : Jackie DeVore will be presenting at Autism NJ's annual conference in Atlantic City with Cristiane Souza Bertone, M.S.Ed., BCBA. This presentation will focus on helping parents to become more effective advocates for their children regarding the development of Functional Behavior Assessments and Behavioral Intervention Plans. For further information, log onto  
www.autismnj.org/education-training/annual-conference/
New York Association of School Psychologists–October 20, 2018
 : Jean Marie Brescia will be presenting at NYASP's annual conference in Lake Placid. Jean Marie's presentation concerns the complex ethics rules that govern the conduct of school psychologists and how school psychologists can act proactively to help identify and prevent the in-school sexual abuse of students with disabilities. For further information, log onto 
www.nyasp.org
American Speech-Language Hearing Association–November 17, 2018
: Maria McGinley and Jackie DeVore will be presenting at ASHA's annual national conference in Boston. Their presentation will identify issues that may arise during the evaluation and IEP development process and how SLP's can effectively address legal issues and standards when they are called to testify at a hearing. For further information, log onto 
www.asha.org
---
JobPath's 40th Anniversary Gala Cocktail Reception 
Sean LeVan
The transition to adulthood is perhaps one of the greatest challenges facing individuals with autism. JobPath was founded as a not-for-profit 40 years ago to help people with autism and other developmental disabilities join the workforce, live independently, and lead full and fulfilling lives. JobPath partners with more than fifty New York City employers including law firms, retailers, restaurants, museums, media outlets and banks, to create and sustain customized employment opportunities. Gary Mayerson sits on JobPath's board and one of Mayerson & Associates' assistant paralegals, now in his sixth year, came to the firm through JobPath.
On October 22, 2018, between 6-8 p.m., JobPath will be celebrating 40 years of service to the community at an awards gala to be held in the Carnegie
Room at Thomsan Reuters, 3 Times Square. Honorees include longtime JobPath supporters Tina Brown and Sir Harold Evans, and restauranteur Danny Meyer, whose company has hired dozens of JobPath clients.
Click the link below for the e-vite and further information. We hope that you can join us as we support the start of JobPath's next forty years!
---
Ribbon Cutting Ceremony To Bring McCarton Center Services To The Bronx 
Gary Mayerson
When it comes to Early Intervention, the Bronx has a well earned reputation for being one of New York City's most underserved boroughs. Dr. Cecelia ("Cece") McCarton, on the other hand, is known for being a compassionate pediatric developmental specialist and innovator who, for decades, has always gone the extra mile to help children with autism and their families. I am proud to support Cece's work as a board member of the McCarton Foundation.
Dr. McCarton's pioneering work continues. On October 22, 2018, a ribbon cutting ceremony will commemorate the long awaited opening of the McCarton Center Bronx, located at 1899 Longfellow Avenue. Dr. McCarton's Bronx early intervention center, years in the making, will offer bilingual early intervention services, including evaluations, ABA therapy, speech therapy, occupational therapy and service coordination for up to 150 toddlers.