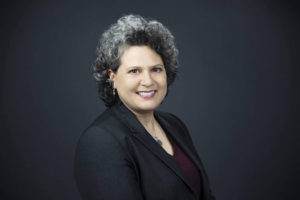 "As a parent who has navigated this process, I am truly grateful to have the opportunity to use my advocacy and litigation talents and skills for such a worthwhile and meaningful cause."
Susan K. Wagner is a highly experienced lawyer and advocate, both at the trial and appellate levels. Susan graduated with honors from Barnard College and received her J.D. from Fordham University School of Law in 1994. She began her legal career as an Assistant District Attorney in the King's County District Attorney's Office in the Domestic Violence and Appeals Bureaus. After a brief hiatus as a stay-at-home mom, which also included navigating the special education landscape as a parent, Susan resumed her legal career in the private sector. She initially applied her well-honed litigation skills representing clients in domestic violence, divorce, and custody matters that often included families dealing with special needs and disabilities. Intent on continuing to help families and children with disabilities, Susan joined the legal team at Mayerson & Associates. Here, she combines her passions, talents, and skills assisting families in securing the necessary supports and services for their children.
Susan is the mother of three children and resides in New Jersey with her husband of 30 years and a rescue pup.
She is admitted to practice in New York and New Jersey.
Sign Up For our Newsletter
330 W 38TH ST, SUITE 600 NEW YORK, NY 10018
© 2020 Mayerson & Associates - Attorney Advertising