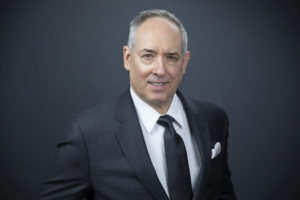 "We must never lose sight of the fact that behind all of the evaluations, progress reports, correspondence, and IEP meetings, there exists a living, breathing child with unique and individual needs."
Gary Mayerson is a graduate of the Georgetown University Law Center and the S.I. Newhouse School of Public Communications at Syracuse University. In 2000, Gary founded Mayerson & Associates as the first civil rights law firm in the nation dedicated to representing individuals with autism and related developmental disorders.
Gary is the author of the books " Autism's Declaration of Independence,"  and "How To Compromise With Your School District Without Compromising Your Child,"  the "ABA Litigation" chapter appearing in Dr. Ivar Lovaas' book, Teaching Individuals With Developmental Delays, the "Legal Considerations" chapter appearing in the Second Edition of Dr. Donna Geffner's book, Auditory Processing Disorders, and the "Autism in the Courtroom" chapter appearing in the Fourth Edition of Dr. Fred R. Volkmar's seminal treatise, Autism, and Pervasive Developmental Disorders. In March of 2019, the New York Law School Law Review published Gary's law review article concerning how the Supreme Court's unanimous decision in Endrew F. may help students with autism to generalize their skills.

Gary has argued before the U.S. Supreme Court, the Second Circuit Court of Appeals, the Third Circuit Court of Appeals, the Fifth Circuit Court of Appeals, the Sixth Circuit Court of Appeals, the Seventh Circuit Court of Appeals, the Tenth Circuit Court of Appeals, and the Eleventh Circuit Court of Appeals and is responsible for scores of reported federal court decisions, including Deal v. Hamilton County, the very first autism case to ever reach the U.S. Supreme Court and Doe v. Darien, a federal jury verdict ruling that a young boy with Down Syndrome had been sexually abused by his paraprofessional. Gary's work also was instrumental in T.K. v. NYCDOE (unaddressed complaints about bullying as a "FAPE" deprivation), R.E. v. NYCDOE  and C.F. v. NYCDOE (cases rejecting school district's attempts to rely upon "impermissible retrospective evidence" at trial), T.M. v. Cornwall (least restrictive environment mandate as applied to ESY), L.B. v. Nebo School District (pertaining to "supported inclusion" and Congress' "least restrictive environment" mandate), V.S. v. NYCDOE (parents have a procedural right to evaluate the school assignment) and Starego v. NJSIAA), a federal court settlement affording Anthony Starego, a 19-year-old high school placekicker with autism, an unprecedented fifth season of interscholastic competition (incredibly, that additional season had a storybook ending, with Anthony and his team going on to win the  State Championship 26-15 after Anthony contributed points from two successful field goals!).
Gary speaks regularly and has testified before Congress on the subject of the Federal Individuals with Disabilities Education Improvement Act ("IDEIA"). At the invitation of the United Nations, Gary spoke on the subject of facilitating inclusive education in developing countries. Gary has been interviewed by the Today Show (NBC), Dan Rather (HDNet), Katie Couric, CNN, PBS, HLN, ABC, NPR, The Economist, New York Magazine, The Wall Street Journal, The Boston Globe, Congressional Quarterly Researcher and The New York Times, among other media. In 2019, after being peer-nominated and vetted across 12 factors by an attorney led research team, Gary was for the sixth consecutive year named by Super Lawyers Magazine as one of the top civil rights attorneys in the New York metropolitan area.
Gary served on the national board of Autism Speaks for twelve consecutive years and founded and headed its Federal Legal Appeals Project, a pro bono initiative at the federal level. In five out of six Supreme Court amicus filings, the position Gary advocated for prevailed. Gary currently serves as the board chair of JobPath, a not-for-profit based in Manhattan that is dedicated to securing and supporting meaningful employment opportunities for adults with autism and other developmental disabilities.  Gary also serves as a board member of the Manhattan Childrens Center Foundation and the McCarton Foundation.  Gary also serves on the Professional Advisory Board of the New England Center for Children (NECC), a residential school for students with autism located in Southborough, Massachusetts.
Sign Up For our Newsletter
200 WEST 41st STREET, 17th FLOOR, NEW YORK, NY 10036
© 2020 Mayerson & Associates - Attorney Advertising